Challenges
Highly competitive business scenario has made software and applications indispensable for success of companies. Poor quality software and frequent failures affect functioning of applications, lead to wastage of resources and time, and cause financial losses too. All this makes software testing the most critical part of SDLC in making software reliable and usable.
Solutions
KRG offers testing services that cover:
Functional testing - including integration testing, system testing, user acceptance testing and usability reviews.
Non-functional testing - including performance testing configuration testing; test automation; installation testing, security testing and other specialized testing.
Our test design phase includes white-box as well as black-box design methodologies.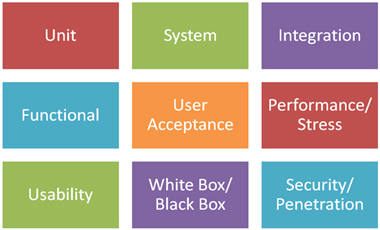 Advantages
KRG's QA lab and dedicated team of software testers have years of hands on experience in offering software testing services across multiple platforms. Our cost effective services ensure various benefits for our clients including:
Enhancing the quality of existing products and applications for better business results
Software and applications with zero defects resulting in enhanced user experience
Reduction in maintenance and operational costs leading to overall cost reductions
Quality services with faster turnaround time